Friday 15th July 2022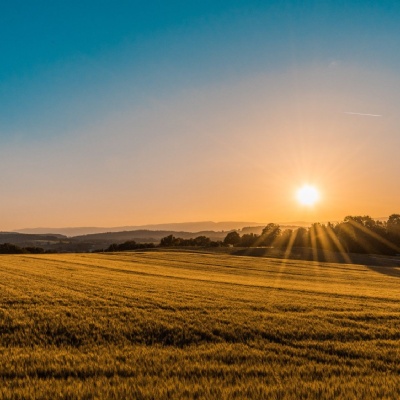 Mr Eardley, the Headteacher, writes...
Dear Parents and Carers,
I can't quite believe that I am about to write my final entry for the newsletter!
As soon as I joined the school in January 2006, I redesigned the newsletter and began what has been a mission for me, keeping parents informed about what is happening at the school and building strong links between home and school. That first newsletter was number 48 of Wistow Ways and this is number 395! I have written something for most of the newsletters and overseen them all.
As I was feeling a little nostalgic, I thought that I would share with you what that
first newsletter
looked like. I had to smile that I mentioned that I was looking forward to working closely with all members of the school community in the coming years. I am not sure that I realised it would be for the next 16+ years! I am also pleased that I mentioned that I was keen to develop the good relationship that existed between the school and home. I obviously haven't changed that much - well at least on the inside.
I have such mixed feelings about writing this last blog and about leaving next week.
Every day I feel proud of being Head of Orton Wistow. The team work that exists at the school is second to none and I see staff regularly pull together to make the impossible, possible. The children, your children, are an absolute delight. They make me smile every day and their generosity, kindness, determination and manners are all things that I admire. It is wonderful privilege to be a Headteacher as Mr Marks is about to find out. As Head, you get to shape the school to match your vision. You set the tone for how things will be done; you set the bar for others to reach. I have always believed that, as Head, you have to 'walk the talk'. I have always modelled the behaviour and attitudes that I expect from my staff and pupils.
The best bit about being Head is that you get to make the big changes at the school. I have been able to oversee two ambitious building projects and have ensured that the school looks beautiful inside and out. I have introduced; residential trips for all of KS2, the PRIDE Code, PRIDE postcards, the PRIDE Award, Honours Awards, 2 Can Learns, Family Learning, an Annual Curriculum Evening, Transition Evenings, Class assemblies, a fantastic website, Good Attendance Awards, developed the curriculum, opened our doors to parents for lunches...I could go on. That's what happens when you have been Head for so long. One of my greatest achievements has been to identify talent in school and then to grow and develop staff in new roles. I encourage all staff to lead in school and feel very proud of what people have been able to achieve.
Being Head at Orton Wistow has been a huge part of my life. When I started, my son was about to start secondary school and my daughter was about to start school. They are now 27 and 20 years old. Looking back, there were times that I prioritised being Head of Orton Wistow over being a parent to my own children. Whilst trying to do the best for other people's children, I missed every one of my own children's sports days and assemblies. All this happened whilst I was encouraging my own staff to take the time to attend events for their children. I think over time, I came to understand that I needed to get a better work-life balance and took steps to address this. I switched work emails off my phone, shut my laptop when I got home, joined a gym, started to run and tried to avoid working at the weekends.
Every Head puts their own stamp on their school. I hope that my time as Head at Orton Wistow will be remembered for my work to value each individual child, to celebrate difference and uniqueness, to have high expectations of ourselves and one another, but above all, to be kind and caring. I regularly hear about the success that our pupils go on to achieve in later life. I am proud to have played a part in the lives of so many children and staff to have instilled in them the importance of being Polite, showing Respect, being Independent, Doing your best and that Everybody matters.
I have no doubt that the school will continue to improve when Mr Marks becomes Head. He will be an amazing Head and will be supported by a cracking team. I will keep in touch and hope to pop up every now and again. As I am not going on to another Headship, Orton Wistow will always be the one school I led, and I will always remember when the Headteacher was me!