Queen's Platinum Jubilee Celebrations at OWPS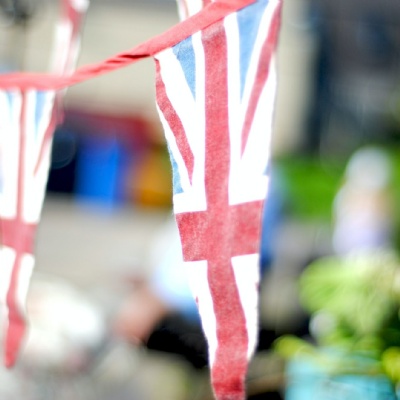 We are excited to share with you that we will be celebrating the Queen's Platinum Jubilee in school all day on Tuesday 24th May.
Children will be asked to come in non-uniform and wear red, white, and blue items of clothing to school instead (any PE sessions will be moved to a different day) and we will spend the whole day learning more about the Queen, her life, and the importance of this historic Jubilee.
Each year group will create their own unique collaborative artwork of the Queen's head, filled with different native flowers from the UK.
During our assembly, we will all sing the National Anthem, and at lunchtime, the whole school will take part in a huge 'street party' by sitting down to eat a traditional British meal of fish and chips (vegetarian option also provided) outside together under the KS2 canopy. Feel free to pack your own 'Jubliee' style picnic if your child is packed lunch this day).
We will have the chance to make Union Jack bunting to hang in the hall, and have a wonderful fun-filled day.
Photo by Hello I'm Nik on Unsplash