The Benefits of Meditation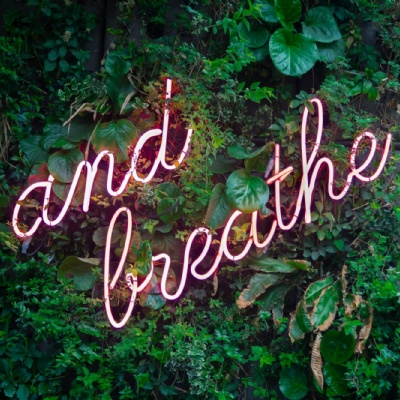 Discover how meditation can benefit you and your child.
What is Meditation?
Meditation is when we stop and pause in our daily lives to be reflective and mindful. Often, the person meditating concentrates on the natural rhythm of their breathing as a way of focussing on the here and now. Mediations can vary in length from anything to five minutes or twenty minutes to an hour or longer. Mediations often help us to reset and relax our minds and bodies ready for a new stage of the day. Mediation is something that everyone can try.
How does it help our mental health and wellbeing?
Mindful.org lists the following benefits of mediation:
While meditation isn't a cure-all, it can certainly provide some much-needed space in your life. Sometimes, that's all we need to make better choices for ourselves, our families, and our communities. And the most important tools you can bring with you to your meditation practice are a little patience, some kindness for yourself, and a comfortable place to sit.
When we meditate, we inject far-reaching and long-lasting benefits into our lives. And bonus: you don't need any extra gear or an expensive membership.
Here are five reasons to meditate:
Understanding your pain
Lower your stress
Connect better
Improve focus
Reduce brain chatter
Meditation can be helpful in the following situations: to get ready for the day ahead, to manage the transition from a busy work day to being back at home, or to relax before bedtime. There are no hard and fast rules, however, about mediation: a quiet chance to be mindful can be useful at any point in the day.
Where can we find free mediations to try?
Meditation can be as simple as finding a quiet place to sit and focussing on our breathing. For example, mindful.org has this mediation you can follow:
1) Take a seat
Find a place to sit that feels calm and quiet to you.
2) Set a time limit
If you're just beginning, it can help to choose a short time, such as five or 10 minutes.
3) Notice your body
You can sit in a chair with your feet on the floor, you can sit loosely cross-legged, you can kneel—all are fine. Just make sure you are stable and in a position you can stay in for a while.
4) Feel your breath
Follow the sensation of your breath as it goes in and as it goes out.
5) Notice when your mind has wandered
Inevitably, your attention will leave the breath and wander to other places. When you get around to noticing that your mind has wandered—in a few seconds, a minute, five minutes—simply return your attention to the breath.
6) Be kind to your wandering mind
Don't judge yourself or obsess over the content of the thoughts you find yourself lost in. Just come back.
7) Close with kindness
When you're ready, gently lift your gaze (if your eyes are closed, open them). Take a moment and notice any sounds in the environment. Notice how your body feels right now. Notice your thoughts and emotions.
You can also access mediations for all ages online at SoundCloud and YouTube (checking first to make sure the meditations are suitable for children), which can be helpful for a beginner to follow.
Where to go if you or your child need support
If you have any concerns about your child/ren's mental health, you can get more information and advice by visiting chums.uk.com, the Mental Health and Emotional Wellbeing Service for Children and Young People.
You can also contact your child's class teacher to raise any mental health and well-being concerns by emailing office@owps.org.uk, using the website contact form, or emailing your child's year group (all the year group emails are listed here).
If you are concerned about your own mental health and well-being, you can read more about how to access further advice and support by clicking here to visit Mind's website.
The NHS is encouraging people to come forward for support with mental health and well-being, with the GP cited as the first port of call.