The Library Corner November 2021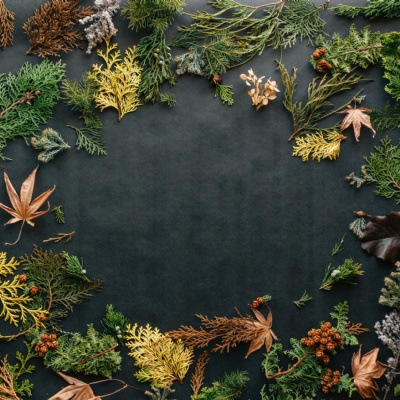 By Mrs Campling, Librarian
National Non-Fiction Month
November is National Non-Fiction month - an initiative started by the Federation of Children's Book Groups to shine a light on information literacy and encourage readers to explore beyond the world of fiction.
I remember as a horse-mad 9-year-old believing that I could teach myself to ride using an old storage ottoman if I could just learn the theory of it (because of course, that's exactly the same as sitting on a real, moving horse). I devoured any and all facts about horses that I could find in books, magazines, and a swanky (at the time) PC CD-ROM programme. The content may have changed, but children haven't - how many of yours have burning obsessions with something, and the desire to be an expert in that field?
Non-fiction provides the perfect opportunity to fuel that passion whilst subliminally increasing vocabulary, strengthening reading ability and comprehension, and of course those muscles necessary for absorbing and retaining knowledge.
My own recollection of non-fiction texts from my own primary school days seems to contain mostly a couple of DK Encyclopedias and those magazines about animals that came in a box file (and probably totalled up to the content of one encyclopedia!). Fortunately there is much greater variety now, and since our refresh of the non-fiction collection at the start of this year, we have a brilliant selection in the school library for children to access. The DK Encyclopedias are still here, but they are no longer the sole source of information. We have books on pets, on space, on coding, on philosophy, on art, on almost the entirety of history, and so much more! It can be easy to assume that children are more interested in fiction, particularly if they are a little reluctant to read and we want to lure them in with appealing stories, but in actuality it's often non-fiction texts that can maintain children's reading habits.
There is lots to celebrate about non-fiction these days, with high quality books written for children on every subject under the sun (and beyond it!), so why not swap the bedtime story for a little bedtime fact-finding instead?
Year 6 Book Club
Last half-term I started a book club for a group of Year 6s who Miss Tansley and Simmons felt could handle a bit more of a challenge in their reading habits. This group very quickly became the highlight of my week!
We started off with Treasure Island by Robert Louis Stevenson, reading chunks at a time and exploring various different elements each week. I have been so impressed by the way the children involved have engaged with the book and with our discussions together. The best moment has been our structured debate, the subject of which was which side (pirates, or gentlemen) should be the ones to achieve their goal and make off with the treasure. The Year 6s showed strong debating skills; in making arguments, rebutting them, and managing not to descend into full-blown warfare (always a possibility when pirates are involved).
Honourable mention has to go to Safi, Alex, and Zain for passion, supporting their arguments with evidence from the text, inferring character motivations, and a surprising amount of expertise in the area of legal implications regarding the property of the deceased.
We're rounding off Treasure Island this week with a hot-seat session to interrogate Jim Hawkins, which I'm sure will be lively and interesting.
Recommendations
It will hardly have escaped your notice that the COP26 Summit has been taking place this week, and in the library, we have an excellent selection of books (both factual and fiction) relating to environmental issues. Here are some of my top picks:
FICTION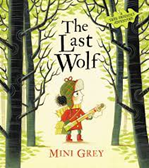 The Last Wolf by Mini Grey
An excellent retelling of Little Red Riding Hood, in which Little Red sets out to find the last wolf, who has gone into hiding with the last lynx and the last bear. They tell her all about 'the good old days', when the world was wilder, and she resolves to do what she can to make the world green and safe for wild things again. This is a big favourite in my house and is an excellent jumping off point for thinking about how we can contribute in our own small ways to rewilding and ecological recovery!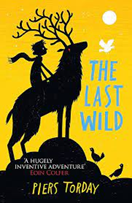 The Last Wild series by Piers Torday
Having read the first of this series over the summer I quickly ordered the rest when we came back to school. The trilogy follows Kester, a selective mute who can communicate telepathically with animals, when he is summoned to save 'the Last Wild' after a deadly virus has all but wiped out animal life. Much of the story is seen through the animals' eyes as Kester and his friends uncover the truth behind the mysterious virus and attempt to restore the Wild, and the world, before it's too late. I definitely got emotionally involved in this story! Piers Torday has also recently released a prequel, 'The Wild Before', which I am yet to read.
NON-FICTION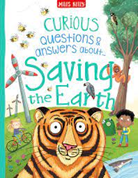 Curious Q&A About Saving the Earth by Camilla de la Bedoyere
The Curious Q&A collection is another that graces my own bookshelves at home, as well as here at school. They are packed full of questions that children themselves may ask, and bitesize answers that manage to provide children with information without overwhelming (or in fact underwhelming) them.
Climate Rebels by Ben Lerwell
This collection of stories about environmental activists covers such a wide range of individuals and organisations: from Greenpeace, to David Attenborough, to Greta Thunberg. We're yet to add this to our collection but given the popularity of biographies here at Wistow I know this would be a top pick for many of our KS2 children!
See also: Little People Big Dreams on Greta Thunberg and David Attenborough.
Photo by Erol Ahmed on Unsplash