Twos-Day FOWS Event 22.02.22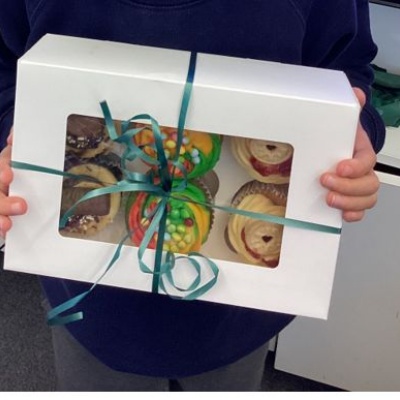 By Mrs Francis, Friends of Orton Wistow
When the FOWS team realised that such an unusual date was approaching, we knew it was something to be marked in some way! The date on Tuesday this week was 22.2.22 - making the date a palindrome.
Falling on a Tuesday meant that very quickly the term Twosday was adopted to name the day. FOWS decided to set the children a quiz that they could enter if they wanted to, and many children accepted the challenge. There were, of course, 22 questions to be answered, and all the questions were set around a theme of 2's.
To be entered into our prize draw, children needed to pay £2, and one lucky child in each class won a box of delicious cupcakes.
There was a buzz around school as the children heard the official answers to the quizzes and the winners were drawn. There was even an assembly that day based on Twosday!
The event raised £326, which is a fantastic amount - we are planning to put the money towards the new bike racks that school are hoping to install.
We would like to say a huge thank you to all the children who participated in the quiz, the families and friends who assisted with the quizzes, the staff in school for their support and Chef De La Maison, who generously donated the cupcakes to us.
We are very excited to be planning our next event - it's one we've done before, and it was extremely popular...more news on this very soon!
As always we're looking for people who may be able to match fund any of our events - if you are able to help with this please email us fows@owps.org.uk