Veg Power at OWPS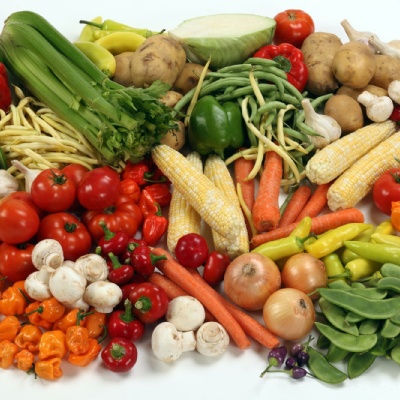 Starting on 28th February 2022, OWPS will be promoting Veg Power through our hot dinners.
What is Veg Power?
Veg Power was founded in 2018 to turn around vegetable consumption in the UK. 80% of children are not eating enough vegetables, with a third eating less than one portion a day. Perhaps the most alarming statistic is that 50% of parents say they have given up even trying. Veg Power's mission is to inspire kids to veggie-loving habits they will share with their parents today and their own children tomorrow. In 2021, the campaign featured celebrity vegetable voices from Dame Emma Thompson, Amanda Holden, and Jamie Oliver.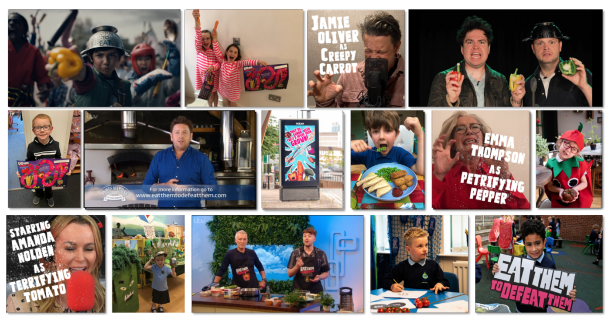 Does Veg Power work?
A national survey by You Gov shows that 21% of primary school-aged kids who only saw the advertising and celebrity support ate more vegetables as a result. That scales up to 1.2m children nationally. In Veg Power schools the number jumps to 59%, with 77% of the kids saying it made vegetables fun, and 83% of schools reporting that it was more popular than other healthy eating initiatives. Perhaps most importantly, 84% of kids, 90% of parents and 93% of schools said they would like the campaign back in 2022.
Eat Them to Defeat Them 2022
The campaign returns on 28th February 2022 running for 5 weeks until 1 st April. This is the only period when all schools in the UK are in term. It will be led by a £3m TV campaign from ITV, Channel 4 and Sky Media featuring the multi-award winning Eat Them to Defeat Them adverts and Veg Power's largest ever schools' programme going out to 1 million kids in primary schools across the UK. Each participating school will receive an Eat Them to Defeat Them Power Pack.
Veg of the Week at OWPS
Each week will feature a rallying cry around one of Britain's family-favourite vegetables.
Here's the schedule for 2022 and the vegetables that will be starring in the OWPS Dining Car:
w/c 28th February - Carrots
w/c 7th March - Peppers
w/c 14th March - Broccoli
w/c 21st March - Tomatoes
w/c 28th March - Peas
These vegetables will feature in OWPS hot dinners at some point during the relevant week. If your child has packed lunches, why not consider offering them the vegetable of the week! We will remind you of the weekly vegetables in the regular Next Week's menu section of the newsletter.
Photo by Randy Fath on Unsplash