WeWillPerform Partnership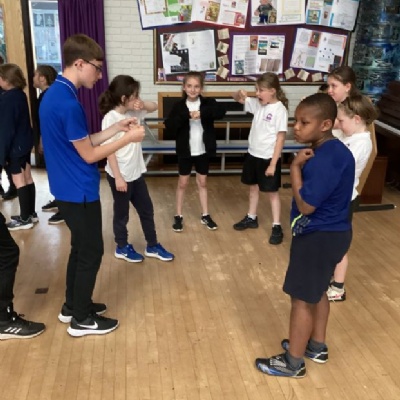 By Mr Cowles, Year 4 Class Teacher and PE Lead
This year OWPS have teamed up with OBA to complete the WeWillPerform project. The focus is around Shakespeare and introducing children to the vocabulary and performances.
On Thursday 26th May, twenty-three Year 8 students (including some familiar faces) came to Wistow to introduce themselves and play some drama-based games.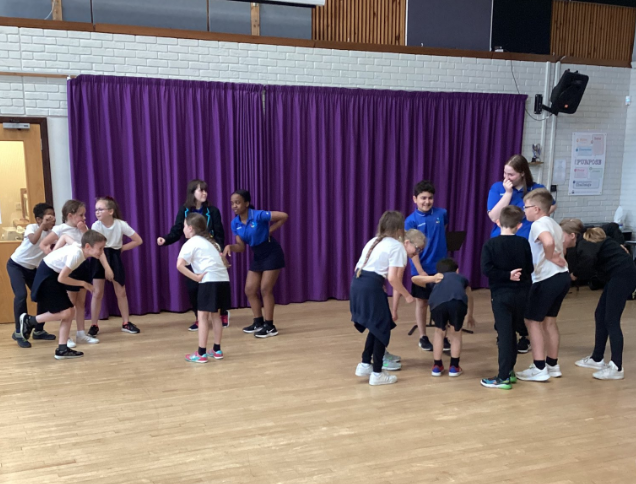 The Year 4 children were put into groups and were then introduced to the different students. They had to complete freeze frames, mini-performances and, in general, get to know one another. It was hugely successful!
Next half-term the Year 4 children will be going to OBA to use their theatre and continue to build their relationships.