Year 1 Trip to Skegness Aquarium 2022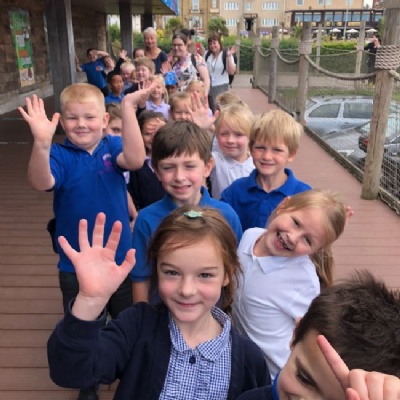 By Miss Wyatt and Mrs Ironside, Year 1 Class Teachers
On Thursday 30th June, Year 1 ventured out for their very first expedition on a coach to Skegness Aquarium. We had lots of very excited children with mums and dads waving us off.
Once we arrived, we explored the different tanks and investigated all the various marine life to be seen.
The day included an interesting talk about the animals that can be found in rock pools. Did you know that starfish have no brains?
We also had a fabulous talk all about the different fish that live in the large tank. This includes Nudge the Zebra Shark who apparently loves to have his tummy tickled! There were also black fin tipped reef sharks. Where do you think they got their name from? We watched a diver feed the fish and saw the vegetarian fish eating a fruit kebab.
After a very busy day, it was a very quiet coach ride home, with many of the children (and staff) fast asleep!
It was so great to be able to take the children out of school again, and we were so impressed with the children's wonderful manners and behaviour - they were a real credit to the school and to their parents!