Year 4 2 Can Learn 30.03.23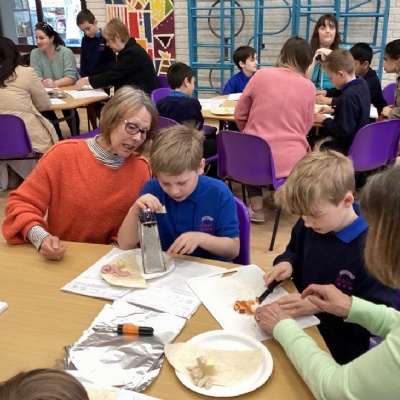 By Mrs Morris, Year 4 Class Teacher
On Thursday 30th March, Year 4 adults were invited to create a balanced and healthy Mexican quesadilla as part of our DT project. Previous to this, Year 4 had:
Researched Mexican food and ingredients.

Considered where our food comes from and which foods are healthy choices in a balanced diet.

Investigated possible ingredients.

Designed our quesadillas, to use at least two of the key skills.
The skills they were learning were: how to grate, peel and chop (using the claw and bridge methods). A big thank you to the adults for supporting their creations and to Mrs Anderson for cooking them for our afternoon evaluation!