Year 4 Assembly 14.03.23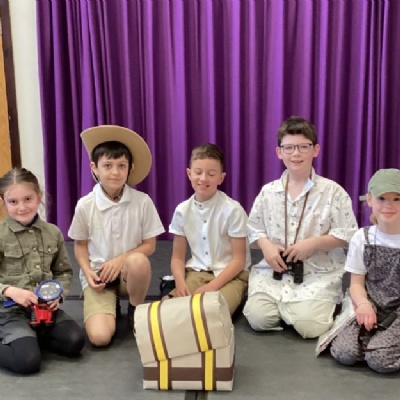 By Mrs Granville, LKS2 Team Leader
Year 4 worked hard to rehearse and perform their assembly to the school and their families. The topic this term is the Ancient Maya, and the assembly took the audience on a journey to explore Central America and different aspects of Mayan culture and history. Two exciting songs, one to the music of a well known pop song, gave extra information about this period in history. Year 4 did an amazing job, delivering their lines clearly and confidently, and thoroughly enjoying the whole experience of putting on an assembly.
There was some lovely feedback from parents after the events:
I enjoyed learning the Mayan history and hearing what my child had been learning this term. The assembly was a great mix of storytelling, facts and songs. It was lovely that every child contributed if they wanted to.
What a super effort by all the students (and teachers!). OWPS is always so welcoming to parents and I love these opportunities to come in and see what the children have been working on.

They all did amazingly well and these sort of activities show what a range of learning opportunities are being provided to the children.

Thank you
Thank you to everyone who came along to watch.