Year 5 Singing Event at the Cathedral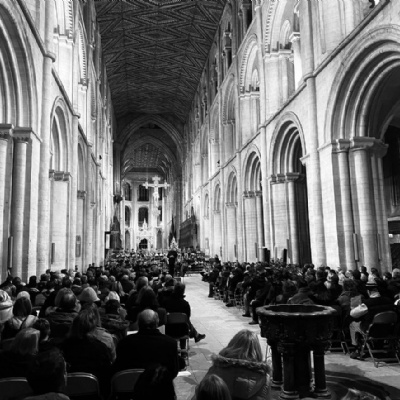 In the last few weeks, Year 5 have been practicing for the 1st of December when we sang at the Peterborough Cathedral along with other schools and professional singers from the Gabrieli Consort.
We sang classical Christmas music (for example 'We Christians May', 'Let the Voice of Praise Resound' and 'In Dulci Jubilo') in the afternoon and wore Gabrieli Roar T-shirts and had our own music booklet. In the Cathedral there were musicians and a conductor.
Year 5 went back home at 4:20pm and some of us went back to the cathedral from 6:30pm to 8:30pm to perform in a concert with Gabrieli Roar in front of an audience, which included our parents.
I really enjoyed it. It was so fun and inspiring as well as tiring! It was definitely an event for children who like music and singing.