Year 6 London Trip 2022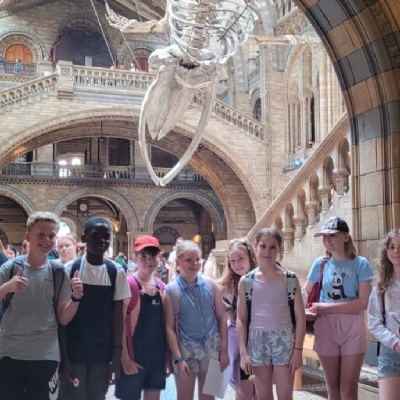 By Miss Tansley, Year 6 Class Teacher
Last week, many of Year 6 went on a two-night residential to London, where they spent time away from home, visiting many of the exceptional attractions our capital city has to offer.
The children and adults had a fantastic time, which was absolutely jam-packed and very hot! We visited London Zoo, Shakespeare's Globe Theatre, The Tate Modern Gallery, walked along Southbank to The London Eye, saw The Lion King at the Lyceum Theatre and finished with a visit to The Natural History Museum and Science Museum, on our final day.
Both days, we had evening meals out in restaurants and saw many other London sights, whilst we were travelling to and from our planned activities. Mrs Simmons thoroughly enjoyed sharing her knowledge of the sights via the coach microphone!
Every child who came on the trip, was an asset to OWPS, with both members of the public and our coach driver commenting on their exemplary manners and behaviour. All the adults who accompanied the children on this visit had a wonderful time too and were very proud of the children. Take a look at both @OWPStoucans and @OWPSsharks for more pictures of the super residential.