Year One Family Learning 21.04.22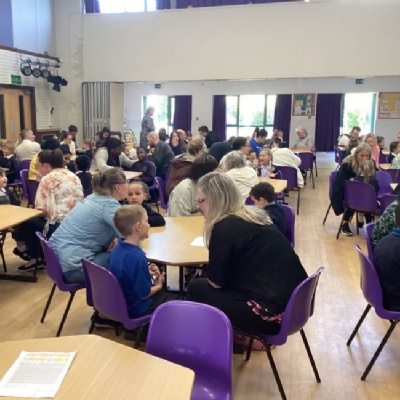 By Miss Wyatt, Key Stage One Lead and Wombats Class Teacher
On Thursday 21st of April, we were delighted to welcome the mums, dads, and other family members into school to take part in our Family Learning session. The session focussed on how whole class reading is taught in school.
We used the book, 'Traction Man And The Beach Odyssey' as our class text and spent time learning the new vocabulary that we would come across in the text. We also watched a video about rock pools to give us some background knowledge about the content of the story.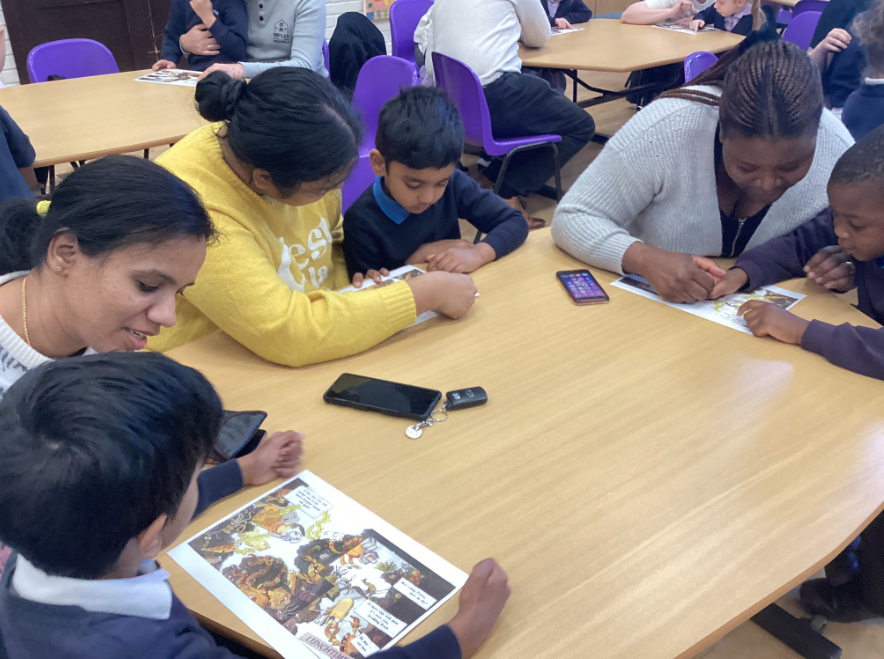 We enjoyed reading the text and used the strategy of 'echo reading' together to develop our understanding of how to create intonation, and develop pace in our reading. We then used the clues from the pictures and the text to help answer questions about what we have read together.
The children had a great time learning alongside their grown-ups and were buzzing when they returned to the classroom. We hope the adults who joined us enjoyed the session and gained a better understanding of how we teach reading in Year 1.