Young Voices 25.01.23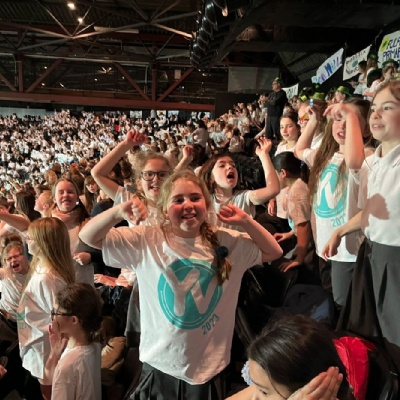 By Mrs Francis, Year 4 Class Teacher
On Wednesday 25th January, the OWPS choir set off for Birmingham to perform in a Young Voices concert. We have been rehearsing every week since October, and have even squeezed in some lunchtime rehearsals too. Everyone has worked incredibly hard to learn ten different songs.
We were all taken aback when we entered Resorts World Arena - would our voices fill this enormous space? However, as all the other schools came in, and we started our rehearsal we had nothing to worry about: the sound was phenomenal!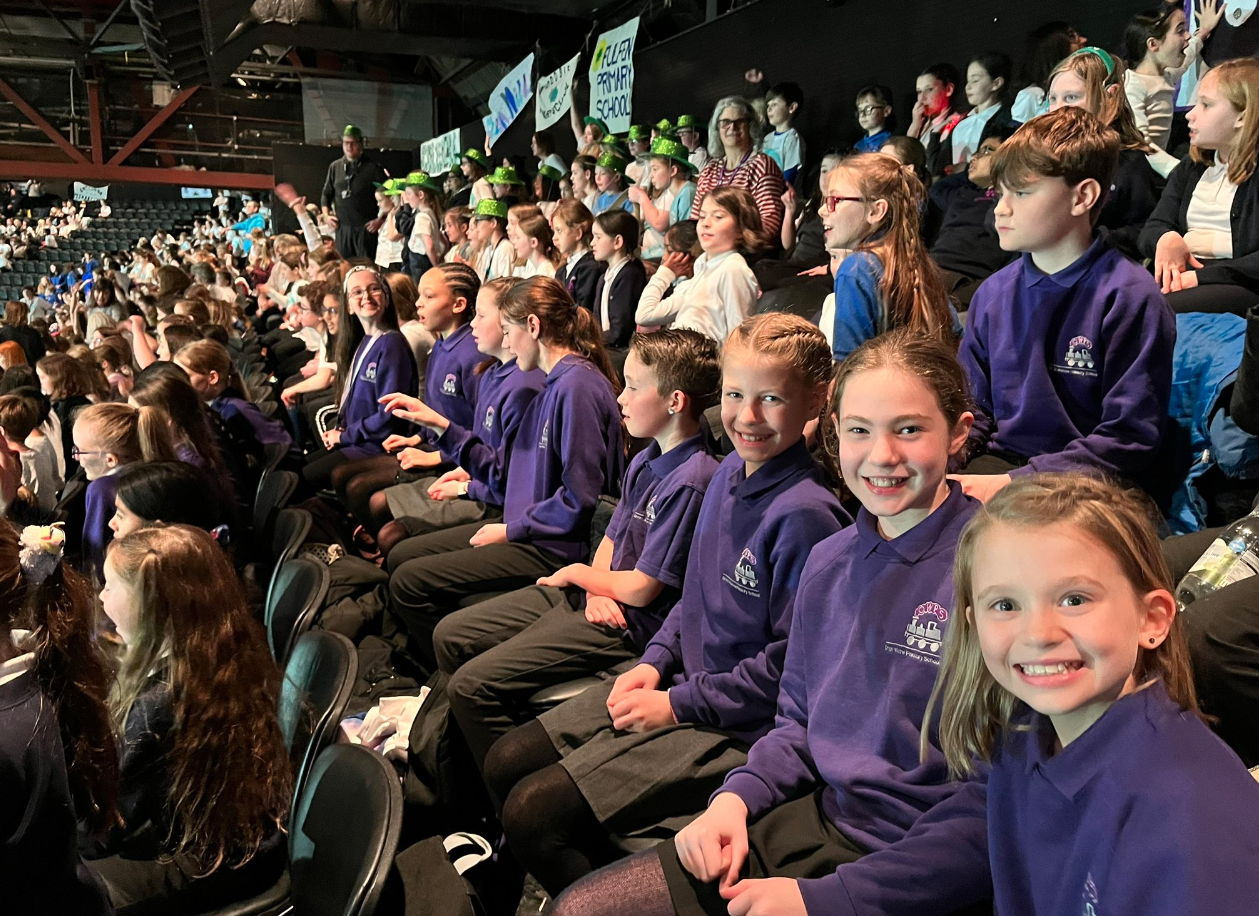 Once the rehearsal was over, we ate our tea and waited for our audience to arrive. We were a mix of nerves and excitement, but as soon as the concert began we loved every moment. We sang with over 6000 other children, and some amazing acts including Urban Strides, Beatbox Collective, Anna Phoebe and Heather Small!
It was an absolutely fantastic experience for us all, the atmosphere in the arena was electric! We are so proud of the children who came - they showed exemplary behaviour throughout the entire day. Here is what some of the children thought about the experience:
Migle in Year 3:
It was amazing. I didn't know it was going it was going to be like that but it was really fun. Urban Strides dancing was energetic and fantastic!
Isabel in Year 4:
It was very very loud, but I loved it. Singing 'Sing From Your Heart' made me feel so joyful and happy.
Lucy in Year 5:
At the start of the day I was so excited because we were finally going to Young Voices. Throughout the day we got nervous then it was the best day of our lives. Anyone who gets the chance to go to Young Voices should take it.
Daisy in Year 5:
Anna Phoebe was really good with a dramatic entrance and that really shocked the audience. It was one of the best times of my life.
Avie in Year 6:
For the last song, the Nile Rodgers medley, a disco ball came on and lit up the whole room. That made me feel so excited I couldn't stop dancing.
We'd like to say a huge thank you to the staff and parents who came along to help - it was a very long day, we really appreciate your time and support.